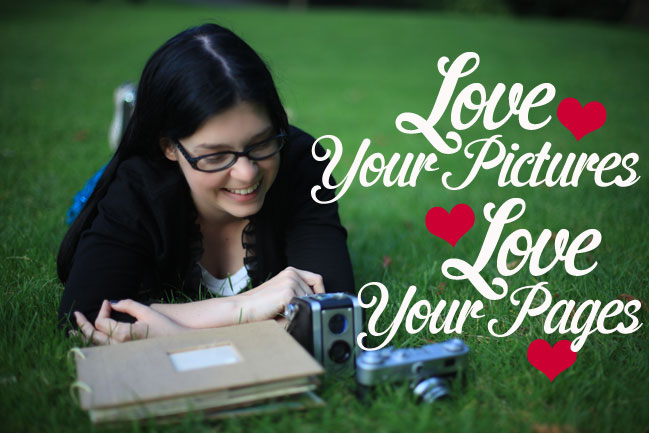 Had I mentioned this class?? I've finally decided to take an online class. I actually took the Scrap World Cup online class with Celine Navarro before this one, but it wasn't really what I want. But... this one is. I'm loving it, even though I haven't really started taking the pictures, I love how Shimelle takes us through the lessons, how naturally everything seems to flow.
I'm trying to start taking pictures, which I think I might get to do tomorrow. I'll try to take the prompts and challenges one at a time, and try to makke my own pace. It will definitely be fun.
Yesterday I found online the manual for my mother's camera. I'm trying to take everything in so that maybe I can actually get to use it for the first time in almost five years. I even took a couple of pictures today of the gorgeous view I have at work... But I have to confess I'm getting a little worried about the whole "photographing with film" thing. I haven't done that in quite a long time and I had forgotten how weird it feels not to know how the pictures are going to turn out. I guess that's the reason I got so interested in lomography a couple of months ago. Lomography makes this "not knowing feeling" becone the actual reason to photograph. (By the way, I'm still considering buying a lomography camera. I just think maybe I should get used to a normal one before I embrace a new adventure.)
And talking about cameras, the other one I'm pretty interested in is the Fuji Instax. I first read about it a couple of months ago and it stole my attention right away. I always loved the fascination of polaroids, which I used to think were pretty fantastic as a child. (No, I never had one... Sad...) Well, I was considering if I want a lomo, an instax or my mother's camera for my birthday, but since I already got this last one, I was thinking that if I actually get to use it in the 3 weeks left before my birthday I might ask for one. It would make the perfect birthday present (if it came with a bunch of boxes of film, obviously...).
And last but not least it's boyfriend's birthday friday. And I'm still not happy at all with his present... I wanted to find something really nice to give him, but it's getting quite hard. Oh, my...